Welcome to 4-H!  Youth members in the 4-H program have many opportunities to participate in fun and educational activities, not only locally, but state wide, regionally, and even nationally. Club meetings, community service, and competition are all great ways to meet new people and have fun!
General Information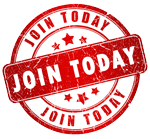 Enroll in 4-H
Wyoming 4-H has online enrollment.
Parents/legal guardians can enroll their children in 4-H Here!
4HOnline Instructions NEW MEMBERS
4HOnline Instructions EXISTING MEMBERS
Converse County Member Resources
 Available Scholarships
For more information on Wyoming 4-H  and more state sponsored activities be sure to visit the state website.