Administration News from Kelly & Mary Kay:
We recently hosted seven new UW Extension employees in Laramie for a portion of their New Employee Training. Welcome to Kristi Nagy (Laramie County-Military Youth 4-H), Shaily Harshbarger (Lincoln County–Kemmerer 4-H), Brittany Hamilton (Weston County 4-H), Amanda Hitshew-Small (Wind River FRTEP), Becky Brix (Laramie County 4-H), Paul Johnson (UWE Communications and Technology), and Emily Swinyer (Sheridan County 4-H).  When you see these individuals at EPIC please take the opportunity to get to know your new colleagues.
The annual E.S.C.A.P.E. conference was held in Afton and included valuable training and networking for the Administrative Professionals across the state. Thank you for your support of this effort and for extending your appreciation to the critical contributions made by these colleagues.  Congratulations to Ann Roberson for her selection as the UW Extension Administrative Professional of the Year.
Fall (and a little winter) is upon us in Laramie.  Here on campus, we always look forward to turning leaves, crisp mornings, and harvesting Extension reports from across the state. We look forward to reviewing your reports and spending time with each of you learning more about your successes, challenges and goals going forward.
We hope to share some of the statewide summary data provided by our "new" contact reporting system during our administrative update at EPIC.  This data shows that UW Extension is truly engaged with our statewide clientele and this data will establish baseline metrics for our UWE Strategic Plan. The contact reporting is more detailed and, we believe, will enable us to streamline some of our other reporting. This pilot year was quite successful due to your contributions.
In the face of several challenges this program year, it is clear UWE continues to meet local needs, engage Wyoming families and communities, and produce meaningful educational outputs. During EPIC, some of these efforts will be showcased during a poster session and learning huddles.
Also at EPIC, an input gathering session is planned to hear from you about future directions and focus areas for UWE and the College of Agriculture and Natural Resources. This is the first of several opportunities to offer your insights, ideas and perspectives.
We look forward to seeing you all very soon in Casper!
Safe travels,
Kelly and Mary Kay
Staff Development/Federal Relations News from Kim:
Welcome New Employees!
In case you missed the individual announcements here are the employees who have started since the last News Briefs:
Emily Swinyer, 4-H Youth Development Educator, Sheridan County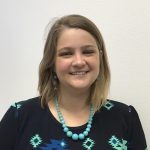 Emily has a B.S. in Middle Grades Education with concentrations in Science and Social Studies from Georgia Southwestern State University in Americus, Georgia. She brings 10 years of experience working in the field of education and is accustomed to leading groups of students in hands-on activities and challenges. Her most recent work experience is an After School Program Educator were she lead programs in upcycled art, circuitry, engineering challenges, entry level and advanced coding, Lego Mindstorms, LittleBits, mixed media collage, hand sewing and embroidery, and jewelry making.
Paul Johnson, Communications and Technology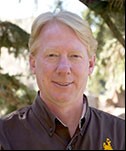 Paul spent nearly 25 years in the educational publishing field and is the author of 65 books, software products, board games, and other materials used in classrooms and educational therapy settings all over the nation. In his last position in publishing as Editor-in-Chief, Paul led his company's efforts to deliver educational materials online. When his company was sold, he served as project manager and sales consultant in the online learning industry before pursuing his M.A. in Communication at UW and teaching Public Speaking for several semesters as a Graduate Teaching Assistant. His research emphasis was online delivery of communication education. After graduating, Paul worked as an Academic Advising Professional for Academic, Career, and Exploratory Studies on campus and produced materials for the campus-wide online Advising Training Program. Paul has two grown daughters, a son in high school, and an amazing wife. He enjoys reading, cooking, watching old movies, and soaking up the laid-back, low stress vibe of Wyoming.
Steve Harrison, 4-H Youth Development Educator, Sublette County.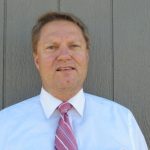 Steve brings 27 years of experience as a 4-H and Agriculture Extension Educator in Idaho. His experience includes Eastern district horse program leader, Eastern Idaho State fair 4-H livestock committee representative, certified shooting sports leader, and many years of 4-H camp, as well as successful partnerships with industry groups and other organizations. Steve enjoys working in a team environment and gained valuable leadership experience as the president of the Idaho Extension 4-H and Agriculture Associations. He earned a B.S. in Animal Science and an M.S. in Agricultural Economics from Brigham Young University. Steve's email is: sharri46@uwyo.edu  and he just started this week so please reach out and say "Welcome"!
Ellbogen Foundation Wyoming Communities, Agriculture and Rural Living Project Endowment Recipients:
This year there was almost $37,000 which could be awarded through the Ellbogen Foundation Grant and we were very excited about the quality and diversity of applications that were submitted.  Below are highlights of the projects which were selected. Congratulations!
Phase I (new applications):
Elder Family Financial Exploitation Awareness and Prevention, submitted by Cole Ehmke, Dr. Virginia Vincenti and Mary Martin. The Elder Family Financial Exploitation (EFFE) Awareness and Prevention Project addresses the growing crime of abuse and exploitation of elders by family members misusing powers of attorney. Due to the secretive nature of the crime, EFFE often goes unrecognized. Increased awareness of the risk factors and warning signs by health practitioners, elder care providers, family and community members is critical to the reduction of EFFE. This project will increase proactive identification of risk factors for EFFE and prompt people to think deeply about choosing power of attorney agent. It will also increase community capacity to recognize and prevent exploitation of the elderly.
Local Food Promotion, submitted by Cole Ehmke and LeRoy Jons, is a one year project that seeks to increase sales of locally produced food in Wyoming by increasing the quality of support provided by advisors. The consumer demand for food with a local identity is increasing, yet the support network for producers and processors in this market is not well developed. This project will facilitate better awareness in Wyoming among educators, agency representatives and nonprofit organizers about the resources available for local food development among agricultural producers as well as food entrepreneurs.
4th H for Health Challenge, submitted by Laura Balis and Megan Brittingham on behalf of the Nutrition and Food Safety and 4-H Initiative Teams. UW Extension's 4-H and Nutrition/Food Safety initiative teams have an opportunity to address childhood obesity prevention through promoting healthy eating and active living in youth. The 4th H for Health Challenge is an evidence-informed intervention designed to help club leaders implement healthy meeting practices; however, adoption rates among leaders have been low. The 4th H for Health Challenge: Testing an Incentivized Approach to Improve Program Adoption Rates project seeks to test an incentivized approach to encourage adoption of the Challenge and evaluate its effectiveness and implementation.
Increasing Food Security through Share the Harvest, submitted by Hannah Johnson, Beth Chapell, Cinnamon Lenhart and Megan McGuffey Skinner. This program is a multifaceted community-based program that aims to increase access to and availability of local food to all community members of Gillette, Wyoming. Ultimately, it was designed to create a more resilient, sustainable, equitable, and locally-based food system. Two Extension Initiative Teams, Agriculture and Horticulture, and 4-H along with the Cent$ible Nutrition Program, will collaborate and partner with the Gillette Saturday Farmers' Market to support and expand the Share the Harvest program focusing on improving community food security and education. The aims of this project are to decrease food insecurity, increase produce availability and accessibility (specifically for individuals struggling with low-incomes), and to provide an enrichment and educational opportunity for 4-H youth.
Phase II (expansion of projects previously awarded):
Pathways to Higher Education, submitted by Dawn Sanchez and Warren Crawford. The initial Pathways to Higher Education project was a collaboration between the Wyoming 4-H Program and the UW Animal Science Department. Participating students gained appropriate college credit their 4-H project work and were connected to key faculty members in the UW College of Agriculture and Natural Resources. With the additional funding, the 4-H program, in conjunction with the UW Animal Science and Family and Consumer Science departments, will expand the curricula to integrate food, human nutrition, textiles and merchandising, and animal production into a sequential program that youth will complete to receive appropriate credits from the University of Wyoming. The program will culminate with a portfolio of their learning experiences and final intensive capstone learning experience on campus in conjunction with the UW Animal Science, Family and Consumer Science, and Vet Science departments.
Civil Rights Tip:
"Inclusion Starts with I" – this is a 3 minute YouTube video that could create some interesting discussion at your next staff meeting. If you are willing to try something different I would encourage you to watch it and talk about the stereotypes, or sharing which sign struck you the most and why. The link to the video is: https://youtu.be/2g88Ju6nkcg It's a thought provoking video and I would be interested in hearing your reaction to it and the discussion that followed.
UWE Contact Reporting Tip:
For the first year with an expanded reporting system, you did a fabulous job. Information gathered through the Programs Report will be highlighted at EPIC during the Extension Administrative Report. It's impressive!
One of the areas that needs attention though is Program Management. Quite a few people reported Programs Taught under Program Management. Remember, program management includes any activity(ies) that are fundamental to the program, require coordination and oversight, but don't include a teaching role. Possible examples include fundraising and donations; volunteer recruitment and screening; organizing Master Gardeners; 4-H Leaders' Council; 4-H project committees; advisory groups; fairboard meetings; county wide project meetings; chartering; recognition and achievement programs; carnivals; National 4-H Week promotions; livestock tagging and weighing; county fair; state fair; facility management/maintenance; etc. When you report under Program Management, skip directly to demographic information, bypassing Programs Taught and Number of Instructional Hours.  If it includes a teaching role, document it in the appropriate educational category, not Program Management.
Please don't hesitate to call me if you have questions about reporting under Program Management.
Kim
Wyoming 4-H Program News from Johnathan:
The new 4-H year started October 1st and everyone is continuing to encourage getting enrolled. As of me writing this, 1,410 youth and 348 adult volunteers have enrolled.  National 4-H week has passed and lots of programming, marketing, and celebrating happened across the state.  One item of note was the National 4-H Science Experiment Day around computer coding that occurred.  All counties got a kit to offer to youth in their county themselves or through a volunteer.
Achievement programs are still occurring across the state in November and a couple counties' are even into December.  Those are usually fun ways for teen leaders to run an event that recognizes the annual accomplishments- Gold, Silver or Green membership; State 4-H Honor's Club; teams recognition for county representation; Friends of 4-H Awards; Volunteer Awards, etc.  Your county might even have a dinner, and/or dance as part of the fun.  Awesome PR opportunities as well as a great place to get enrollments done as well.
The next two months are typically lots of volunteer and project committee meetings in the counties assessing how things went last year and making plans for the spring/summer of 2019.  Additionally, club evaluations, chartering for 2018-19, and budgeting/fundraising is discussed.  That's all on the heels of annual reporting too!
I just wanted to share that with the help of Ann Tanaka, Karen Allison, and Sarah Torbert, the 4-H page has been revamped to be mobile adaptable and more user friendly.  For web and public reasons only, all 4-H projects have been put into six categories with a common look for resources and curricula.
See you next week at EPIC!
Johnathan
Cent$ible Nutrition Program News from Mindy:
CNP started our new grant year in October. SNAP-Ed was approved for a one-year plan by FNS. We continue to highlight out direct education and work on community level PSEs. Two new PSEs we will be implementing this year are Food Pantry and Early Childcare Education (ECE) technical assistance. All of the CNP educators attended a 1 and ½ day ECE training in September in Casper on the Healthy Kids, Healthy Futures materials from Nemours. At EPIC, we plan to train on the new Food Pantry toolkit.
CNP educators also completed the Systems Approaches for Healthy Communities policy, systems, and environment training delivered through the University of Minnesota Extension. The training was 5 online modules with group coaching sessions after each module. The training was valuable in identifying PSE opportunities along with community engagement.
Megan McGuffey Skinner has resigned from the Cent$ible Nutrition Program to become the Didactic Director of the Dietetic Program in Family and Consumer Sciences. We will miss Megan and wish her well in her new position.
EFNEP turns 50 this year! We are looking forward to another year of assisting the low-income audience eat better for less.
See you all at EPIC.
Cheers!
Mindy
UWE Personnel News from Ann:
Carbon County 4-H Youth Development Educator – Position #2241. This is a non-extended term position. Position closes November 11, 2018.
Uinta County 4-H Youth Development Educator – Position #5407. This is a non-extended term position. Interviews have been held and an offer is pending.
Anticipated openings coming soon!
Big Horn County Office Assistant, Sr. – Position #4611 located in Greybull, Wyoming
Carbon County Office Associate – Position #5130 located in Rawlins, Wyoming
Converse County 4-H Youth Development Educator – Position #4365 located in Douglas, Wyoming
Teton County 4-H Youth Development Educator – Position #4440 located in Jackson, Wyoming
Contracts and Certificates of Liability:
Need a contract signed or a new certificate of liability? Follow these easy steps for best results:
Allow ample time to process the contracts – two to three weeks at least. More time is preferable.
A UW generated vendor number specific to the entity requesting the signed contract  is required in order to process the contract. If you are unsure if a vendor number is in place, check with Ann. The vendor application is available through the Procurement website. http://www.uwyo.edu/procurement/_files/docs/vendor%20app%209-2014.pdf. Vendor applications associated with contracts for UW Extension should be sent to Ann who will submit them for a vendor number.
Fill out the contract in its entirety  with the exception of the signature and submit it to Ann. Include any additional documentation that the contract mentions (rules and regulations, etc.).
Once the contract is signed, Ann will send you the executed contract.
All certificates of liability requests must be have an associated contract. Once the contract is signed, we can request a certificate of liability from Risk Management. Ann can request the certificate in your behalf.
Communications & Technology Department News from Tana:
Need help promoting your program? Make sure it's listed on the Extension calendar! We check it daily for events to share on our Extension Facebook page.  We've even been known to spend money to boost posts – but we can't do that for your event if we don't know about it! The calendar is easy to use and it's a great way to market your program. Contact us if you have any questions.