Administration News from Kelly & Mary Kay:
Happy Monday! This is my last day as an employee of the University of Wyoming. My first paycheck as a student employee with UW goes back to 1981. I know, that is before many of you were born.
Extension has been a fabulous career. I have learned many, many things along the way. I have met and worked with amazing people (each of you included). And, I have been a part of several significant accomplishments. UW Extension has been my extended family. Now, my nuclear family is calling me to Alaska where I will be fully retired from paid work. However, I plan to spend time with my kids, grandkids, and husband. I also look forward to exploring the great State of Alaska.
I had a wonderful send off on Friday. My sincerest thanks to all who participated, sent notes, called, and helped me feel very special. A huge thank you to the best planners Cathy Shuster and Ann Roberson. And, Kelly Crane was a magnificent MC.
Here are a few tidbits I shared on Friday. Some of my favorite quotes:
"You look taller in the paper!"
"Can you come and speak to our group about nutrition but not make it boring?"
"You sound older on the radio."
"We are so glad you are already married! All the other Home Economists who have come here were single and then met a local rancher and quit." (During my job interview in 1986)
"Mom, that lady is a cow." (the mother replied that was not kind, to which the daughter explained that I had been dressed as a cow for the Ag Expo).
While I know in Extension we have a hard time saying "no," there are times when I have said YES. And all of these have resulted in wonderful opportunities.
Yes, I will get a PhD at age 47!
Yes, I will move my family across the state.
Yes, I will quit an extended term position for a soft-money, grant-funded job.
Yes, I will direct a $3 million program with 25 employees. Are they crazy to think I can do that?
Yes, I will marry you but you know I want to be in Extension don't you? (I actually gave Keith the chance to rescind his offer)
My very best to each of you. Remember you are doing important work and I have been proud to be a part of this organization!
Mary Kay
Staff Development/Federal Relations News from Kim:
Professional Development:
EPIC is scheduled for November 19-21, 2019 at the UW Conference Center in Laramie. Thanks to our colleagues whom have agreed to serve on the planning committee: Hudson Hill, Denise Smith, Abby Perry, Jim Dawson, Hannah Swanbom, and Mindy Meuli. Please feel free to reach out to any member on the planning committee and share your thoughts and ideas for 2019 EPIC.
Changes to Leave Requests:
If you saw the e-mail from Human Resources on Friday afternoon, you know it now appears that payroll, benefits, time entry, and leave requests in HCM will not be ready to launch on April 7, 2019. Please submit the time sheet to Agtime@uwyo.edu as you always have until further notice.
New Employees:
Terri Deaver – Converse County 4-H Youth Development Educator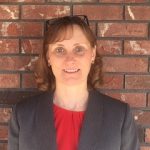 Terri started as the 4-H Youth Development Educator in Converse County on March 4, 2019. She comes to UW Extension  with 7 years of experience as a District Executive for Boy Scouts of America and brings expertise in youth development, volunteer management, adult learning, program development and management.  She was a 4-H member where she grew up in Michigan and particularly enjoyed the horticulture projects and activities. She earned a General Associate Degree from Lansing Community College and a B.S. in Elementary Education from Central Michigan University. When asked what brought her to Douglas Wyoming, she said "A wonderful new husband!" Terri's UW email is: tdeaver2@uwyo.edu.
Meredith Hoggatt – Campbell County Horticulture Program Coordinator
Meredith began as the Horticulture Program Coordinator in Campbell County on February 25, 2019. She has a BS in Zoology with a minor in entomology from the University of Wyoming. Meredith worked as the IPM and Compliance Coordinator for an international commercial vegetable company in Virginia where she was responsible for creating and implementing the integrated past management strategy for 18 acres of tomatoes under glass, 12 acres grown hydroponic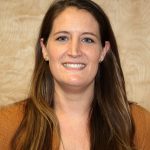 ally and 6 acres grown as organic certified. She was also responsible for the food safety, organic, and non-GMO certification and compliance. Most recently Meredith worked as the greenhouse coordinator for the University of Wyoming Williams Conservatory where she was able to combine her passion for plants, insects, and outreach. While at the conservatory she developed workshops and events for community participation such as succulent propagation/care, Creepy Crawly Day and pollinator movie nights. Her outreach work at the conservatory encouraged her desire to pursue a position in Extension. Meredith's email is: mph10@ccgov.net.
Glen Owings – Teton County 4-H Youth Development Educator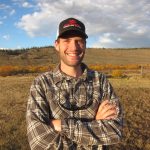 Glen is transitioning to the 4-H Youth Development Educator in Teton County on March 18. He began his Extension career in 2015 as the South Area Range Educator housed in Sublette County. As a member of the Range Team, Glenn enjoyed the flexibility to deliver area and county specific information to stakeholders. He shared the diversity of ecosystems in the west area making it a fantastic place to work in a natural resource field. He also enjoyed working with his range team colleagues and how they excelled at producing meaningful statewide programs even with their small number. Glen is excited about building relationship with volunteers and community leaders in his new role with 4-H. Glen shared "Every county comes with its own unique opportunities and challenges, and I look forward to applying my skills to both. I believe the ceiling is high for engagement and youth development in Teton County. I will look forward to working with my new office and 4-H team members, and learning from their collective knowledge base."
Kim
Cent$ible Nutrition Program News from Mindy:
Mary Kay and I attended the National EFNEP meeting March 11 through 13. We celebrated 50 years of EFNEP. Wyoming was the highlighted state to present on our EFNEP programming which was the concluding session of the conference. We highlighted our adult and youth programming, partnership with SNAP-Ed through CNP, and our national participation in EFNEP. We went meandering with Marty and also had a Kahoot quiz on Wyoming. Mary Kay highlighted her long-term research on the impact of EFNEP one to four years after taking the classes. This showcased how the CNP series of lessons changes the lives of people with limited resources in Wyoming.
We will be interviewing next week for our CNP Assistant positions in Washakie/Hot Springs County and Natrona County. We have 2 open positions, one in Laramie County for the CNP Coordinator, Senior position and one at the state office as the UW Extension Educator, Assistant. If you know anyone who is interested, please direct them to https://jobs.uwyo.edu for the position announcements.
This week we are moving offices and will no longer have the office in 246. Kali will be moving to the row of offices on the 3000 side of the building. Her phone number will remain the same. We also have completed remodeling of the Extension prep room. It is a great work space for sorting inventory, storing materials, and testing recipes. We are excited to have it completed so the students have an area to work. We will be advertising for a new student soon as Shea Goddard will be graduating in May.
We are looking forward to spring and warmer weather.
Have a super April!
Mindy
Wyoming 4-H Program News from Johnathan:
We just completed area 4-H trainings across the state and it was great to meet with everyone and discuss and share around all things 4-H.  It's always a positive experience from our end to hear questions, ideas, concerns, and solutions from everyone. I think everyone's efforts on accomplishing some state goals both from the county and state levels, is positive so far. Thanks for participating and contributing.
In past years, there has been an State 4-H Initiative meeting. Now that the 4-H Initiative Team no longer has membership included by county 4-H educators, there will not be a face-to-face meeting for all 4-H employees. We have not had a formal State 4-H Team meeting that includes UWE administration liaisons, but plan to. Things are really ramping up for 4-H with spring and summer calendars filling up fast.  It's imperative to effectively communicate opportunities, needs, etc. with your office teammates, volunteers, 4-H members, and the public at large to have a successful completion of the 4-H year. Keep making a positive difference!
Johnathan Despain
Communications & Technology Department News: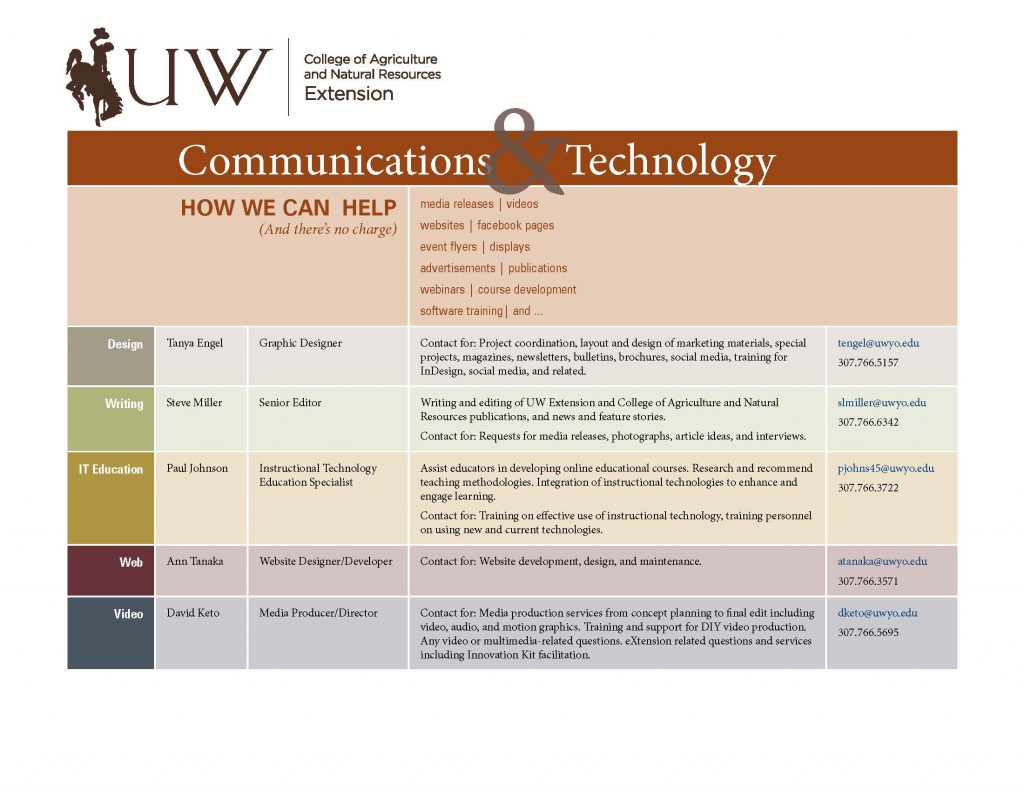 UWE Personnel News from Ann:
Uinta County 4-H Youth Development Educator – Position #5407. This is a non-extended term position. This position has closed and interviews are being scheduled.
Campbell County 4-H Youth Development Educator – Position #4842. This is a non-extended term position. Interviews have concluded. An announcement will be made soon.
Communications & Technology Manager Position #0851. This is a staff position and will close April 8th.
Welcome to our newest administrative professionals:
Pam Swanke joined the Carbon County Extension Office on March 25, 2019. pswanke@uwyo.edu (307) 328-2642
Darcy Street joined the Park County Extension Office on April 1, 2019 DStreet@ParkCounty.us (307) 527-8560
So long to Sue Anderson who is retiring as the administrative assistant for 4-H Youth Development programs in Natrona County. Sue worked in Extension for an amazing 32 years and will be greatly missed.
Kentz Willis, Nutrition and Food Safety Educator for the Northeast Area housed out of Sheridan is leaving Extension. His last day in the office will be April 17. We wish him and his family all the best!