The Laramie County Extension Office and the Laramie County Master Gardeners will be presenting a zoom program on "Container and Raised Bed Gardening" via Zoom internet connection on Tuesday, May 26, at 6:30pm. This program is free and open to the public.  For more info and the zoom link please register before 5:00 PM on May 26th here.
UW Extension publication explains spruce tree winter injuries
Each spring people across Wyoming notice injuries in their evergreen trees and shrubs from the long winter.
"Winter injury appears as dead, brown or purple discoloration in the needles of evergreen trees and shrubs, and it often shows up in the spring," said Chris Hilgert, University of Wyoming Extension state Master Gardener program coordinator.  "Winter injury to spruce is the most common, but we also see winter injury in pine, fir and juniper."
Winter injury can be a result of extreme cold temperatures, drought stress, winter desiccation (cold dry winds draw moisture out of the needles when the ground is frozen and unable to replace moisture) or a combination of these problems, said Hilgert.
Evergreens, ideally, should be watered year-round including during a winter thaw, said Hilgert.
For more information about winter injury to spruce trees, check out Spruce Trees Winter Injuries at https://bit.ly/wyo-spruce. The UW Extension publication is available for free viewing and download in pdf, HTML or ePub formatting.
For more information, contact Catherine Wissner at cwissner@uwyo.edu
Laramie County Food Producers
Below is a PDF of the Laramie County Food Producers. These include vendors at the farmer's markets in the area as well as others. Please support your local producers!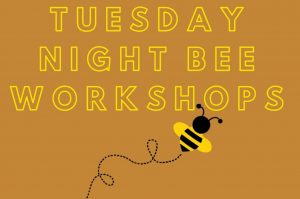 Tuesday Night Bee Workshops via Zoom – videos
Below are links to the videos of the various classes being hosted by Catherine Wissner, Laramie County Horticulturist.
Installing a Package of Honeybees –   with Paul Anderson 
Let's Talk Swarms and Splits – with Tate Belden   
Swarm is in Season – with Michael Jordan 
Mythbusting the Giant Asian Hornet  – with Dr. David Lewis   
Things to Know About Beekeeping – with Albert Chubak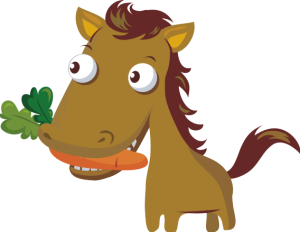 Feeding Your Horse via Zoom – video                                                          
 Feeding Your Horse with Julie Daniels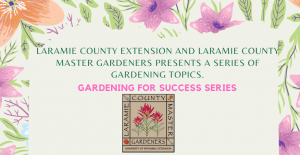 Gardening for Success Series-videos
Below are links to the videos being done in conjunction with the Laramie County Master Gardeners and Catherine Wissner.
Veggie Gardening 101 with Michael Heath
Watering Your Garden for Success and Conservation of Water 
Great Garden Soil by Composting  
Publications Available                                                                                                                                 There are two publications available in PDF form, the Wyoming Noxious Weeds Handbook and Plants with Altitude: Regionally Native Plants for Wyoming Gardens.  The links for the PDF's are below; if anyone would like a copy of Plants with Altitude in book form, they may be ordered through the University.
Wyoming Noxious Weeds: https://wyoweed.org/wp-content/uploads/2018/09/Wyoming-Noxious-Weed-Handbook.pdf
Plants with Altitude: https://wyoextension.org/parkcounty/wp-content/uploads/2016/03/Plants-with-Altitude-Regionally-Native-Platns-for-Wyoming-Gardens.pdf
How to read a seed packet
The back of a vegetable seed packet will provide days to germination and days to harvest. Here are what all the numbers mean.
Days to germination – The seed will germinate in a given time under the proper growing conditions (warm soil and proper moisture). Some seeds can take a couple days, others a couple weeks.
Days to maturity or harvest – Once planted and allowing for transplant shock, then under proper growing conditions, when you harvest that first fruit or vegetable. Here's an example:
Amana Orange Tomato seed packet information
7-15 days to germination
14 days to transplant size
14 days for plant to adjust to soil
80 days to harvest
Total: 115 to 123 days to harvest vegetable
Wyoming's growing season can be as short as 90 days or as long as 120. Count backward from the 123 days to figure out when to plant. You need to start the seed in early April and transplant the last week of May if you want tomatoes mid-summer. Any days to harvest over 70 makes growing in our environment difficult.
Gleaning seed packet, starting seed information to get your garden growing
Understanding the information on a seed packet, then knowing how to start seeds are the first steps to a successful garden.
There are three important components to indoor or outdoor seed starting: consistent moisture (never let the seed dry out during germination), soil temperatures between 65 and 85 degrees, and bright light.
Seed starting instructions and tips are on the backside of a seed packet. Some seeds need light to germinate; for example, some peppers and dill just barely need to be covered, so they germinate better with light. Most other seeds need darkness and to be completely covered by soil. The packet should state what is needed.
A light seed-starting soil mix for germination is best. Never use garden soil. Garden soil is too heavy and may contain weed seeds and pathogens that will harm a newly sprouted seed. Use a commercial seed starting mix or make your own. To make your own, use a large plastic tub with a lid to help keep the soil moist. Mix a ratio of 1-to-3 perlite to sphagnum peat moss good-quality potting soil and stir well. Do not add fertilizer or manures. Dampen, but do not soak the seed starting mix, with warm water.
Seeds can be started in any type of container, from deli salad bowls to Styrofoam cups; special seed trays are not required. If the container has a lid all the better for keeping moisture in; otherwise, cover with clear plastic. This cover creates a mini-greenhouse to help keep the soil moist until the seeds sprout.
Fill the container three-quarters full, plant the seeds according to the depth recommended on the seed packet, water lightly, and cover.
Keeping the soil warm pre- and post-seed germination is important. You can use seed starting heat mats or a warm place in the house. Some seeds need warm soil in the range of 80 degrees to germinate. Vegetable seeds may rot in too cool a soil.
Plants need full sunlight after germination to prevent them from getting leggy (long, thin stems). A grow light or a sunny windowsill can be used once they are up. The goal is to have thick stems and a short distance between sets of leaves. Make sure the seed starting containers are turned every few days so plants don't grow in one direction.
Seedlings may need to be transplanted to a larger pot once there are two or three sets of true leaves. Carefully remove them from their containers and place in the next bigger size. Some plants don't like to be transplanted and are very delicate to handle, such as squash and pumpkins; plant them in a big enough pot they can stay in until planted in the garden.
The best vegetables to start indoors are tomatoes, peppers, squash, eggplant, okra, watermelon, sweet corn, cauliflower, broccoli, cabbage, cucumbers, and herbs.
Vegetables that don't like to be started early or transplanted are carrots, beets, lettuce, onions, radishes, sweet potatoes, peanuts, green beans, peas, and most leafy greens. Direct sowing into prepared garden soil is best.
Catherine Wissner is the University of Wyoming Extension Laramie County horticulturist and can be reached at 307-633-4480 or at cwissner@uwyo.edu.
An Article That Shows How to Calculate and Apply Animal Unit Months
 How to estimate and calculate Animal Unit Months and Animal Unit Equivalents to help manage for sustainable grazing and maintaining federal grazing permits is explained in a new bulletin from the University of Wyoming Extension.
            The information is in Animal Unit Month Concepts and Applications for Grazing Rangelands, B-1320. An AUM is the amount of air-dry forage a 1,000-pound cow and her un-weaned calf will consume (the "Animal Unit") in one month. AUMs are frequently used to determine sustainable stocking rates for grazing pastures and rangelands in the West. AUMs can also be useful for managing private lands grazing because they link animal demand with forage supply.
            The bulletin is available for free viewing and download by going to www.uwyo.edu/uwe and clicking on the Find a Publication link and entering the bulletin title or number. The publication is available in pdf, HTML or ePub formats.
UW Extension Publication Examines Prairie Dog, Human, and Rangeland Relationships
Prairie Dog Ecology and Management in Wyoming, B-1346, presents a comprehensive assessment of prairie dogs and their distribution and populations; social behavior; influence of sylvatic plague; competition with livestock for forage resources; role in structure, function and composition of rangeland ecosystems; and management options available to land managers.
The bulletin is available in pdf, HTML or ePub formats by going to http://www.uwyo.edu/uwe/index.html and clicking the Find a Publication button. Type in the bulletin title or number in the Search Publications field to access.
Weekly Weed Round-Up Information
Nutritional Needs of Range Beef Cattle
Available Lectures:
Vegetable Gardening and Season Extension Program – Master Gardeners of Platte County
Herbaceous Ornamentals by Karen Panter PhD at UW
Master Gardener Vegetable Lecture 2018
Main High Tunnel Lecture MG 2018
Useful Links