Agricultural educators equipped with the latest research share ways to improve the sustainability of Wyoming livestock and crop enterprises and work with you on your horticultural and rural living issues. Areas of focus include:
Intensive training programs such as Wyoming Master Cattleman, High Plains Ranch Practicum, and Master Gardener
On-line learning programs addressing agricultural risk, enterprise feasibility, and strategic planning
Issues important to rural living landowners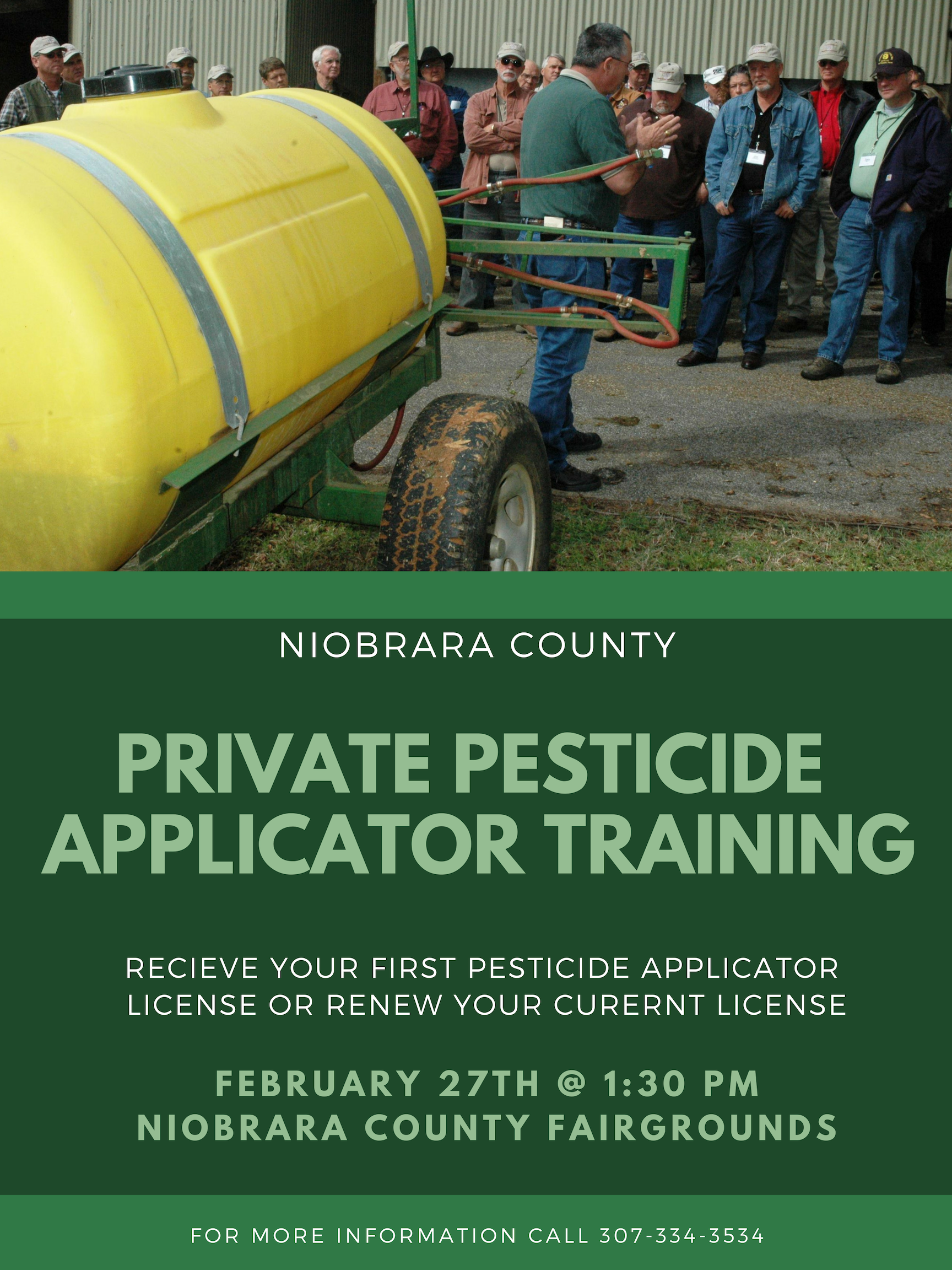 The annual Private Pesticide Applicator Training will be held on Wednesday, February 27, 2019 at the Niobrara County Fairgrounds starting promptly at 1:30 p.m.  Scott Cotton, University of Wyoming Extension Agriculture Educator for Converse, Natrona and Niobrara Counties will be conducting the training session.  By attending this class you can obtain a Private Pesticide Applicator license for the first time.  Or, if your current Pesticide Applicator license will be expiring on April 30, 2019 you can renew your license by attending this training.  There are three options for renewing your license- you can attend the training session on February 27th, complete the Home Study Course or pass the computer test at the Niobrara County Extension Office prior to April 30th.
If you have any questions, please feel free to call the Niobrara County Extension Office at 334-3534.  If you are renewing your license, please be sure to bring your current Pesticide Applicator license with you to the training session, as you will need the license number to renew for your license.