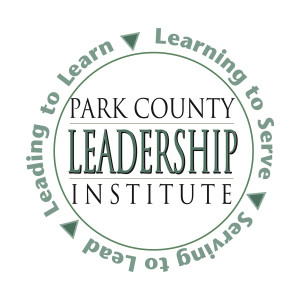 Park County Leadership Institute was established in spring 1996. The Institute is coordinated by a Steering Committee and Board of Directors with representation from the following: Agriculture, Business and Industry, Chambers of Commerce, City and County Governments, Educational Institutions, Health Care Industry, Local Institutions and Agencies and Non-Profit Organizations.
The PURPOSE: 
The Park County Leadership Institute builds a solid pathway to leadership by cultivating relationships, enhancing skills and empowering individuals.
The OBJECTIVES:
Encourage individuals to build and enhance relationships within their business and community
Balance personal and professional growth
Develop dynamic leadership skills through education
Inspire participants to take on leadership roles through interactive learning experiences
The DESCRIPTION:
The Park County Leadership Institute is open to emerging and established leaders who wish to increase their skills, knowledge and participation in the community.
The Institute consists of eight full-day sessions, usually held the second Friday of each month, October through May. Sessions rotate between Powell, Meeteetse, and Cody. Attendance is required for the first session and is expected at all monthly sessions. Participants must attend 6 of 8 sessions, a minimum of six Community Based Experiences and three board meetings during the course to graduate.
For MORE INFORMATION:
Amber Simon-Power, PCLI
307-250-7216
PO Box 2903
Cody, WY 82414