Administration News from Kelly:
Fall has appeared in Laramie. The leaves are changing, students have returned to campus, and the Cowboy Football Team is 3-0. I will let you determine which of these observations might be extraordinary? As we leave summer behind, I extend my sincere appreciation for the hard work, dedication, and the commitment to service you demonstrated at county fairs, State Fair, Field Days, research projects, and workshops throughout Wyoming this summer. Here are a few news items for your consideration:
"The World Needs More Cowboys" community events — UW will hold a series of monthly community events in counties around the state from September 2019 to August 2020. The purposes are to build awareness of and celebrate UW's contributions to Wyoming communities; recruit Wyoming students; promote the value of higher education and UW's new need- and merit-based financial aid offerings; highlight and connect with influential alumni in the state and beyond; and build general goodwill. More information and a schedule of these events can be seen at http://www.uwyo.edu/cowboys/index.html. These events will provide an exceptional opportunity to showcase UW Extension in Wyoming communities, please take the opportunity to participate and contribute. I know many of you are involved in planning these events. If not, please contact Johnathan Despain or David Keto to discuss how you might get involved.
Please add UW Extension events to the "new" UWYO Events Calendar. This calendar will eventually replace our 4-H and UW Extension calendars. This calendar is being touted as the "one-stop shop" to see what UW is providing in communities throughout Wyoming. So, I hope we error on the side of too many entries rather than too few.
Neil Theobald, our Acting President has allocated 1 million dollars to need-based scholarships for Wyoming residents to attend UW. In his public announcements of this action, President Theobald often suggests "If you know of a Wyoming resident who wants to attend UW but cannot afford it, please send me an e-mail with the student's name, we will do the rest". President Theobald's e-mail is: neil.theobald@uwyo.edu, if you know of someone in your community who meets these criteria, let's help our President meet his goal to ensure UW is more accessible to Wyoming youth.
Finally, I am excited to report that the preliminary allocation of faculty positions from the recent Central Position Management (CPM) process has UW Extension receiving funding for three positions (two Associate Directors and one Area Educator). This is extraordinary considering our College received a total of 10 positions, two of which are also Extension Specialist positions. Recall, funding for these positions will be allocated from the block grant and will not impact our existing personnel budget. Getting these positions through CPM should free-up funding to fill other area educator positions. It is heartening to see this support of UW Extension from our Dean, the President, and the Provost.
Thanks again, for your contributions to UW Extension. I look forward to visiting with you at EPIC, or before.
Staff Development/Federal Relations News from Kim:
Associate Director Search Committee Update:
We are excited about the five candidates who have accepted an invitation to participate in a final interview for the UWE Associate Director positions. The interviews will be conducted on campus October 14, 15, and 16, 2019. The pubic forum for each candidate will be broadcast via Zoom so that you can participate and ask questions of the candidates. The candidates, the schedule for the public forums, and the Zoom connection link for each candidate are included below:
Monday, October 14:
9:30 am – Dr. Surendra Dara, Entomology and Biologicals Advisor, University of California Cooperative Extension, Division of Agriculture and Natural Resources:  https://uwyo.zoom.us/j/649335246 Call: 669 900 6833 OR 646 558 8656 US                        Meeting ID: 649 335 246
1:30 pm – Dr. Gregg Munshaw, Associate Professor and Extension Specialist, University of Kentucky: https://uwyo.zoom.us/j/175233007 Call: 669 900 6833  OR 646 558 8656        Meeting ID: 175 233 007
Tuesday, October 15:
9:30 am – Dr. Andrew Londo, Director of the Division of Agriculture and Natural Resources and Assistant Director, Ohio State University Extension: https://uwyo.zoom.us/j/888211124 Call: 669 900 6833 OR 646 558 8656        Meeting ID: 888 211 124
1:30 pm – Dr. Amanda Marney, Director, Research and Extension, Kansas State University: https://uwyo.zoom.us/j/612835540 Call: 669 900 6833 OR  646 558 8656         Meeting ID: 612 835 540
Wednesday, October 16:
9:30 am – Dr. Eric Thacker, Associate Professor/Rangeland Management Extension Specialist, Utah State University,– https://uwyo.zoom.us/j/633746647   Call: 669 900 6833 OR 646 558 8656        Meeting ID: 633 746 647
Welcome McKenna Brinton!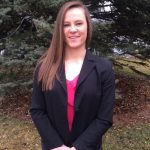 McKenna Brinton joined UW Extension on August 28th as the 4-H Youth Development Educator in Uinta County. McKenna has a B.S. from the University of Wyoming in Animal and Veterinary Sciences and just completed her M.S. in Animal Science at the University of Nebraska. Originally from Teton County, McKenna brings years of 4-H experience to the position. She joined 4-H when she was 9 and participated in a wide variety of projects including shooting sports, photography, leather craft, livestock, poultry and junior leaders; served on the State 4-H Leadership Team as a teenager; and worked as the Teton County 4-H summer interim when she was a UW college freshman. McKenna shared "Through my experience I learned that 4-H provides development opportunities for all youth, regardless of their interests or background." Please welcome McKenna as she moves back to Wyoming and assumes her position in Uinta County. McKenna's e-mail address is:  mbrinton@uwyo.edu
Professional Development:
EPIC is November 19-21, 2019 at the UW Conference Center in Laramie. Registration for EPIC will be live on October 1st. The registration link will be e-mailed separately when it is available. The EPIC schedule, information on the keynote address, current workshop sessions, and the poster session will also be available on the UW Extension web site on October 1st.
LinkedIn Learning (formerly Lynda.com): Visit https://www.linkedin.com/learning/ to view courses. UW employees can request up to two months of free access by completing our online form: https://uwyo.teamdynamix.com/TDClient/Requests/ServiceDet?ID=25023
Contact Reporting Tip: UW Community Engagement
The purpose of gathering UW Community Engagement contacts is to be able to share our efforts in student recruitment with the Office of Engagement and Outreach as well as upper Administration at UW. It is also part of the UW Strategic Plan: Breaking Through. This is a place to record any events specifically conducted to create excitement about attending UW. Examples would be UW Signing Days, organized visits to campus, career fairs, etc. When you select UW Community Engagement, three additional questions pop up. Each question asks about the number of EVENTS you facilitated around UW Community Engagement. The number and demographics of the participants for the event is entered under contacts.
The UWE Online Contact Reporting deadline is October 1st. An Online Contact Reporting Tip Sheet is available on the UW Extension Employee Resources website: https://wyoextension.org/employee_resources/etp-and-ag-faculty-reporting/annual-and-etp-reporting/#pap
Stakeholder Input
Each county and the WRIR has had an opportunity to host a Stakeholder Input session. With the completion of the cycle it is now time to revisit the process and determine how well it meets our needs to identify emerging issues. Each year the information gathered from the focus group sessions was shared with initiative teams to use in program planning as well as in the NIFA Plan of Work and Annual Accomplishment Reports. The Stakeholder Inputs sessions take a lot of time and considerable resources so it's important to evaluate their effectiveness. We know the individuals who participated in the Stakeholder Input sessions enjoyed participating in the event and appreciated an opportunity to be asked for their thoughts, suggestions and feedback. In the next few weeks an evaluation will be e-mailed to Extension Educators and Specialists who have participated in the focus groups to gather your input into the process and what changes you might recommend to make it more effective.
Kim
Cent$ible Nutrition Program News from Mindy:
We are excited to welcome our new educator in Natrona County, Jacque Brown. Jacque's first day on the job was September 3rd. Jacque has lots of cooking and food preparation experience and will be a great addition to the Natrona County team.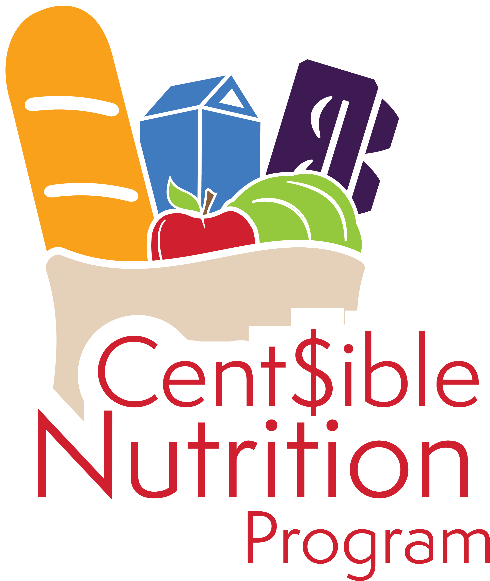 We also have two open positions.
Wind River Indian Reservation, CNP Assistant position – in the process of setting up interviews.
Goshen/Niobrara Counties, CNP Assistant position (30 hours/week benefited) – posting soon on the UW website.
If you know anyone who is interested in this position, please direct them to the UW job website at http://www.uwyo.edu/hr/prospective/.
We are also excited to unveil or new updated CNP logo. We will be transitioning the logo onto materials with the new grant year starting October 1st. Kali did a great job of updating the current logo to give it a fresher look.
Wyoming State 4-H Program News from Johnathan:
From most accounts, UW Extension had another successful outing at the 2019 Wyoming State Fair. Thanks to everyone that supported our presence there and especially to all the 4-H Educators for managing the chaos that is involved with 4-H's participation. The added dynamics of personnel change with Director, Assistant Director, and software supporter really created the need for more communications for the present.  The reports we've received have been that it was another success in showcasing UWE programs…especially 4-H.
It's now the start of 4-H annual recognition time for all our 4-H youth. I hope everyone has great things planned ahead to celebrate the engagement and accomplishments in 4-H efforts through your traditional achievement night programs, celebratory events/dinners, or other public venues. Just a plug that these events are also great times to get the public to attend to join 4-H and for existing families to get re-enrolled starting October 1st. It's also a great time to recognize all the hard work of your volunteers!  (Hint: nominations for Volunteer of the Year and Lifetime 4-H Volunteer State Awards).
As shared on September's 4-H Zoom call and at ESCAPE, Wyoming 4-H will be transitioning from our current Adobe based 4-H Portfolio system to an online system starting with the new 4-H year, October 1st. Essentially, the new system will be replacing the current state supported system and the discontinuation of the old system. There isn't any real content changes so it should be a fairly easy transition for our members…we hope. There will be some trainings offered over the next few months on the use of it both internal to UWE and for members, parents, volunteers, etc. It does have the ability for hard copy printing in a format very similar to our current ones. Additionally, a committee will be formed to assist in the implementation and adaptations needed for Wyoming 4-H.  Stay tuned in.
Welding is a new 4-H project with curricula being sent to each county soon for inclusion in your curricula libraries to use with volunteers.  This is a project area that you'll want to keep an eye on in your county to be sure that leader support exists, is knowledgeable, and is safe.  We've seen project exhibits at fairs in the past in our existing 4-H Self-Determined Project area that facilitated the development, and ultimately inclusion, of Welding as a 4-H project- talk about finding a youth's SPARK!
We look forward to the future and all it brings at UW, in your county, and in our clubs!  Keep advocating for youth learning opportunities.
Johnathan
UWE Personnel News from Ann:
Associate Director position(s) – The committee has interviewed and selected five candidates for campus in-person interviews and public forums October 14, 15, and 16.
Instructional Technology Education – Position #2135. This position has closed, interviews have been scheduled.
Laramie County 4-H Youth Development – Position #4286. Interviews have been held. An offer is pending.
Carbon County Office Associate – Position # 5130 . Interviews have been held. An offer is pending.
With appreciation,
Ann Roberson