The University of Wyoming Extension provides lifelong learning opportunities for the people of Wyoming and empowers them to make choices that enhance their quality of life.
The University of Wyoming Cooperative Extension Service will be recognized and respected for providing lifelong learning opportunities for the people of Wyoming. With the land-grant university as our foundation, UW CES will be the leader in outreach education throughout the state. UW CES will actively involve Wyoming people, institutions, and communities as we provide learning for better living. We will be responsive to the needs, concerns, and aspirations of diverse audiences.
Our Mailing Address
P.O. Box 587
Greybull, WY 82426-9406
Looking to get your Pesticide Applicator License?
It is easier to get your license than you might think!  We offer both private and commercial licensing.  Click on the following link for more information and study material.
Private Pesticide Applicator Training Online Class Available, click here to get started.
Big Horn Weed and Pest offers training classes throughout the year.  Classes with be posted as they become available. Please call or stop by the extension office with any questions, that's what we are here for.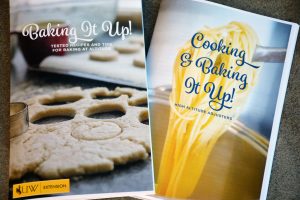 Cooking and baking at high altitudes can be tricky.
Click here for more info.