Extension Bulletins
Newspaper Articles
Marketing at the Market
To find out about marketing at the market (for vendors) as well as marketing the market (for market managers), contact: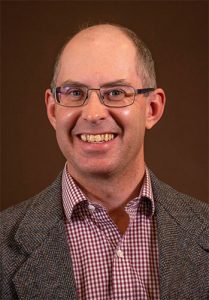 Cole Ehmke, Specialist in Ag Entrepreneurship and Personal Finance

UW Extension & Agricultural and Applied Economics
Dept. Box 3354
1000 E. University Ave.
University of Wyoming
Laramie, WY 82071
(307) 766-3782
Email: cehmke@uwyo.edu
Wyoming is a great place to test out a food venture – it is full of curious potential customers, supportive economic developers, and a permissive legal environment. For instance, passage of the Wyoming Food Freedom Act by the Wyoming State Legislature in 2015 created the opportunity to develop value-added specialty crop businesses that had previously been prohibited.
The act has essentially created two tracks for food processors to choose from: (1) 'inspected' processors, who can sell to consumers as well as restaurants, wholesalers, and retailers and also ship products across state lines; and (2) 'food freedom' processors, who are not required to process in inspected facilities and are limited to sales directly to an informed end consumer, a person who is the last to purchase any product, who does not resell the product, and who has been informed that the product was not produced in a licensed, regulated, or inspected facility.
Whether you're thinking of selling raw produce from a market garden or community supported ag venture, or processing food from home or in an inspected kitchen, give your local Extension office a call, and we can help you explore the options and find the right advisor. In the meantime, here are resources for exploring your food venture.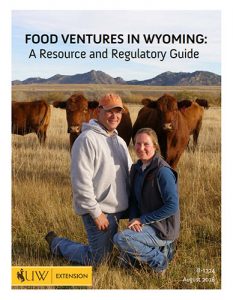 If your questions are about regulations and support, our UW Extension publication "Food Ventures in Wyoming: A Resource and Regulatory Guide for Specialty Crops" from 2018 is worth a look.