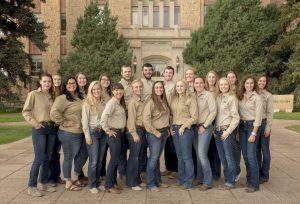 2018-2019 Ag Ambassadors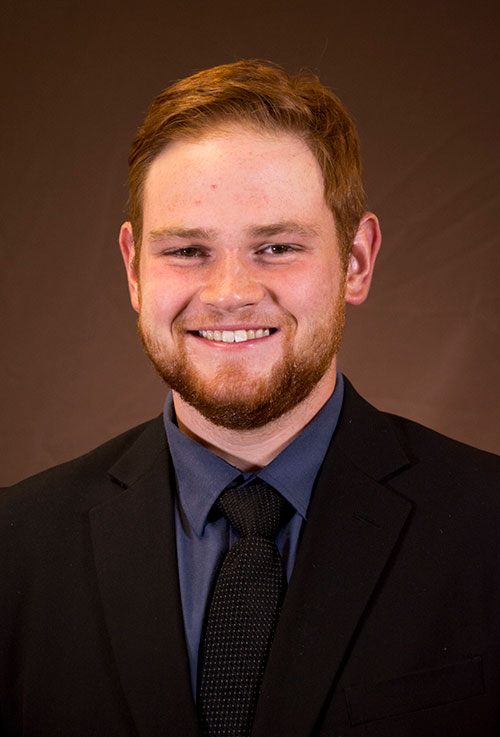 Wes Taylor
wtaylor7@uwyo.edu

My name is Wes Taylor and I am excited to be one of the new Ag Ambassadors! I became passionate about the world of ag through FFA in high school. In that, I competed in agronomy, ag business, and vet science. I even went on to compete at the national level in the first two! My love for agriculture followed me out of high school, and I am now a member of Alpha Gamma Rho (the agricultural fraternity) and Alpha Tau Alpha (the agricultural education fraternity). My goal is to graduate with my bachelor's and become an ag loan officer for a credit service; I want to eventually return to school to become a graduate student in some agricultural discipline. I cannot wait to see what the College of Agriculture and Ag Ambassadors has in store for me!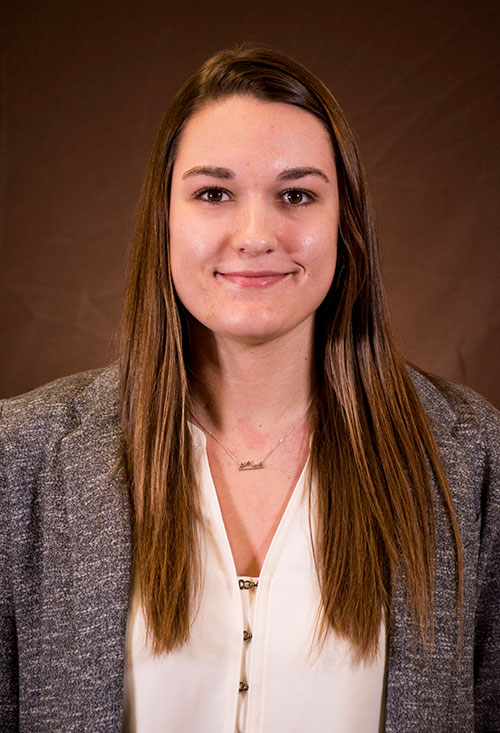 Clara Delahaye
cdelahay@uwyo.edu

Hey there! My name is Clara Delahaye, and as a first-year Ag Ambassador, I am really excited to see where this opportunity takes me! I am currently a sophomore here at the University of Wyoming studying Animal and Veterinary Science with minors in Honors and French. Born and raised in Wyoming, I was very involved with 4-H for nine years which sparked my interest in agricultural and now drives my passion for veterinary medicine. I am an officer in the Best Buddies RSO on campus as well as an active member of the Pre-veterinary club and Collegiate 4-H club. I have also recently joined Dr. Mark Gomelsky's molecular biology research lab. Through this project, I will be engineering immune cells whose gene expression can be controlled by light to achieve localized immune suppression. I am so fortunate to be a part of the UW College of Ag and it has been amazing to have such incredible access to a wide variety of opportunities that can be tailored to specific interests. Outside of school, I enjoy spending time with family and friends hiking, backpacking, camping, skiing, biking, or playing basketball.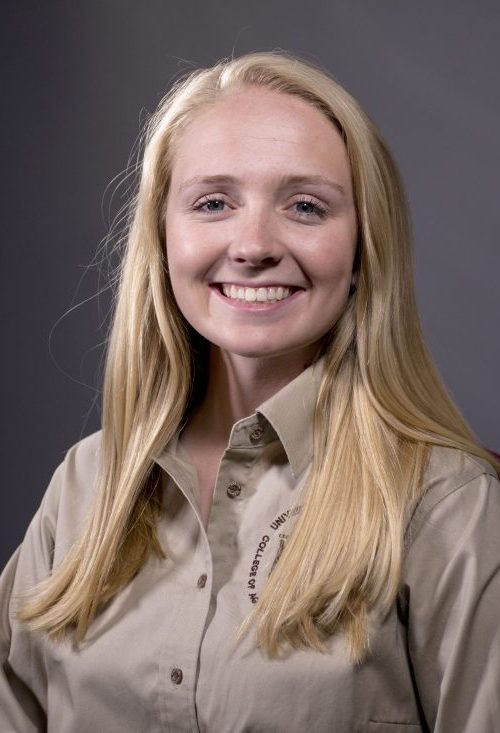 Lauren Hladik
lhladik1@uwyo.edu

Hi everyone, my name is Lauren Hladik and I am a junior at the University of Wyoming studying Animal Science with an Equine focus. I developed a passion for agriculture and the western way of life while growing up on my family ranch in Kittredge, Colorado, where we board horses. Having competed in rodeo, 4-H, and being involved with my local rodeo association, I am honored to be able to continue my involvement in agriculture by representing the College of Agriculture and Natural Resources. Upon graduating, I hope to return to the family ranch and establish a therapeutic riding center, with a certification in equine massage therapy and acupressure. In addition to being an Ag Ambassador, I am a member of the Wyoming Collegiate Cattle Association and spent two years as a member of the UW Rodeo Team. In my free time, I enjoy barrel racing, ranch sorting, hunting, and playing with my dog. I am excited to further my education here at UW, and can't wait to see the opportunities the College of Ag has for me in my future of representing agriculture!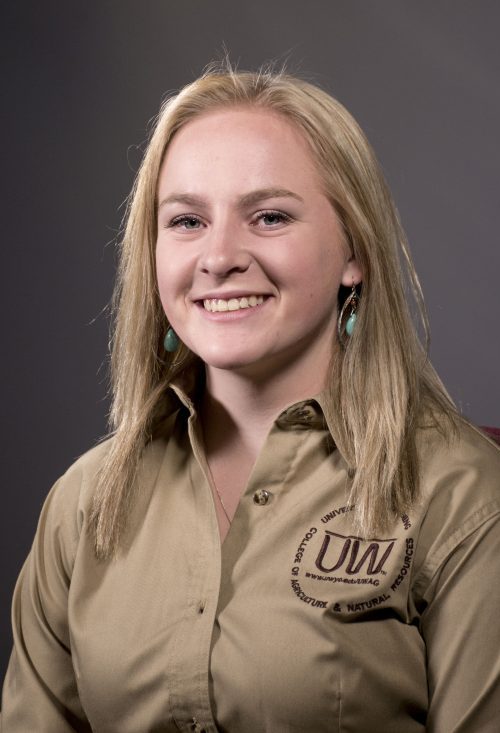 Bree Thompson
bthomp32@uwyo.edu

Hey there, my name is Bree Thompson and I am a junior at the University of Wyoming! I am majoring in Ag Business with a concentration in International Agriculture. I also plan to minor in Marketing. I grew up in Hot Springs, South Dakota, but I spent most of my weekends in Bowman, North Dakota, on my grandparent's farm. I have been blessed to be able to run my own cattle on their land and partake on the decisions and operations on the farm, whether it be with the cattle or the fields. Having this strong agricultural background led me to the College of Ag, but not without some detours, however, I am beyond grateful I ended up where I did! I am excited to be a part of Ag Ambassadors and cannot wait for this chance to promote the College of Agriculture and Natural Resources!
Meagan Soehn
msoehn@uwyo.edu

Hello, my name is Meagan Soehn. Currently I am a junior at the University of Wyoming with a major in Microbiology on a Pre-Veterinary track and a minor in Honors. Along with Ag Ambassadors I serve as the Vice-President for the Pre-Veterinary Club and am a member of the Mortar Board honor society. Outside of coursework and RSO's I am employed by the Wyoming State Veterinary Lab. I work in a research lab headed by Dr. Brant Schumaker that is currently looking into new diagnostic assays for Brucellosis. Attending the University of Wyoming has truly been a blessing in many ways. The plethora of scholarships have allowed me to save money that I will need if I get into veterinary school. Through the RSO's and my job I have also made connections within the veterinary field that has only strengthened my passion for this career. This past summer I was even able to spend two weeks in Uganda working with my lab. These have been life changing opportunities that I don't that I could have received attending another university.
Jordan Williams
jwill139@uwyo.edu

My name is Jordan Williams and I am a Sophomore here at the University of Wyoming. I am from Telluride, CO and I am currently working on my degree in Agriculture Business- Livestock Business Management with a minor in Animal Science. Along with Ag Ambassadors, I am also involved in Wyoming Collegiate Cattle Association. I grew up on a ranch in Bedrock, CO raising around 400 head of beef cattle and have a true love for the agriculture industry. After my undergrad I am planning on law school, but only time will tell what life has in store!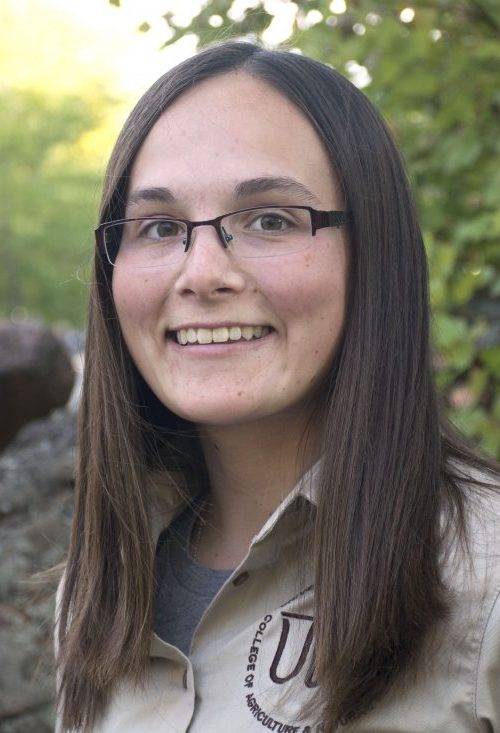 Lexie Dockery
Hello!  My name is Lexie Dockery, and I am a Junior here at the University of Wyoming.  This is my second year as an Ag Ambassador and I couldn't be more excited to continue this opportunity!  My major is in AgBusiness with my concentration also in AgBusiness, I am minoring in Finance and Farm and Ranch Management as well.  I grew up on a cattle ranch in Niobrara County, Wyoming and have always loved agriculture and the outdoors.  I love going camping, fishing, and hiking with my family and friends!  After graduation, I hope to work in a bank in Wyoming specializing in Ag-Lending.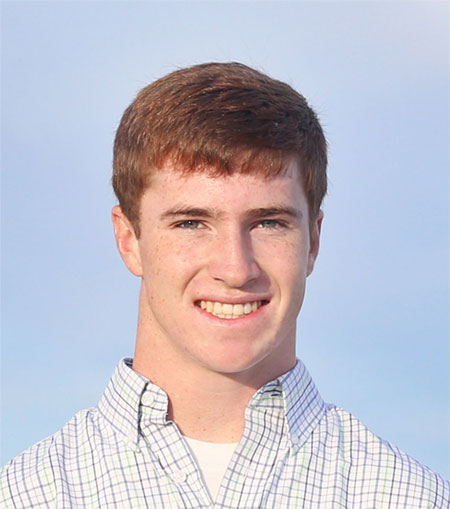 Blake Ferris
bferris4@uwyo.edu

My name is Blake Ferris, and I am currently a sophomore at the University of Wyoming. I am studying Animal Science with a minor in Ag Business, a combination that provides an optimal balance for me. Originally, I am from Wiggins, Colorado where I grew up on my family's cattle ranch. After I graduate from UW, I plan on returning to the family operation where I will continue my family's ranching heritage. Given my interest in production agriculture, I am a member of the Wyoming Collegiate Cattle Association, Block and Bridle, and the Ag Ambassadors. All of these clubs, combined with my school work, have provided me a tremendous opportunity to learn and expand my horizons during my time here. I have thoroughly enjoyed UW so far, and I am looking forward to the next couple years in Laramie.