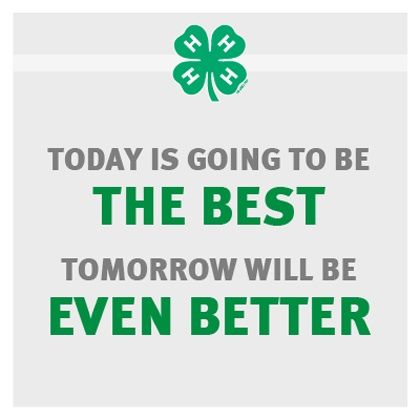 The Weston County 4-H Program serves the communities of Newcastle, Osage, and Upton, Wyoming and is open to youth ages 5-7 (Tumbleweeds) and ages 8-19 years of age. 4‑H empowers young people with skills to lead for a lifetime. It's a research-based experience that includes mentors, hands-on projects, and meaningful leadership opportunities. 4-H is an informal, practical, learning-by-doing educational program for youth. Wyoming 4-H members may choose from 45 different projects or they may develop their own projects with the help of an adult volunteer leader. 4-H is all about developing caring relationships, exploring new experiences, growing, and having fun here in Weston County!
Please feel free to stop by our office located at 204 W Main Street in Newcastle, WY or give us a call at (307) 746-3531. Keep browsing our website as well to find out more information about Weston County 4-H.
To enroll in the Weston County 4-H program visit 4h.zsuite.org 
Weston County Fairgrounds
Weston County Extension Office
Wyoming State Fairgrounds
No event found!