Weston County Fair 2023 Begins In....
July 21-30, 2023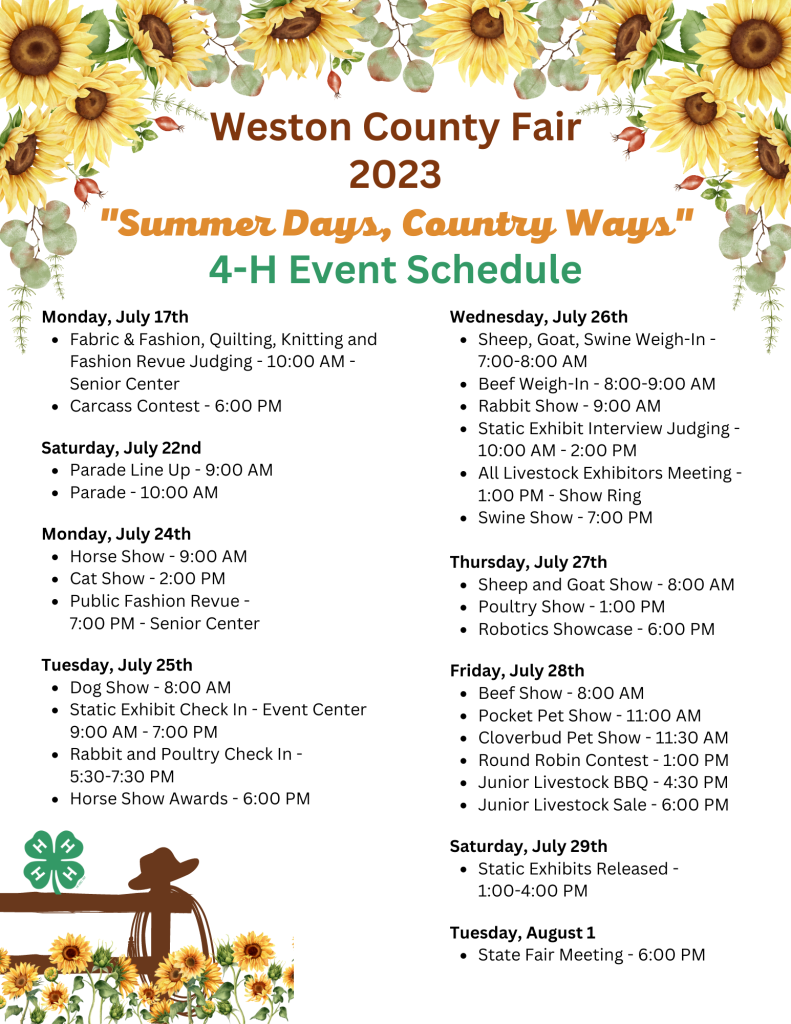 Important Links
Weston County Fair Website: https://www.westoncountyfair.com/
Fair Entry Website: https://fairentry.com/Fair/SignIn/17069
How to Create Fair Entries in Fair Entry
Deadlines
July 5th, 2023 – Fair Entries DUE!!! Entries will close at midnight!
Skill Statement Forms:
All static exhibits must have a completed skill statement attached to be exhibited at County Fair.  Choose the appropriate skill statement for your project below.  You may handwrite the skill statement on the card provided or you can write or type your own answers to the questions.  The more detail that is included the better (especially for exhibits going to state fair).
Weston County Junior Livestock Sale
July 28th, 2023
6:00 PM
Buyer Letter
Buyer Brochure
Add-On Form
BBQ Invite